People find it difficult to believe that there are museums of food around the continent. Yes, museums solely dedicated to food! An ideal museum according to most people is one that keeps historical items, treasures and accounts of events of days gone by. What about food? Interestingly enough, one can visit a museum of food and learn a lot about food. Not to worry though; it's not all dried food for preservation purposes, the food is fresh, and visitors will even get to taste as much as they can and also know how some food or foodstuffs smell like. Though few, and only in some countries, food museums can be diverse showcasing foods from across the globe or simply focus on one type of food or foods related to a particular culture. Regardless, they are great places to visit; feeding the brain with some knowledge, learning about trends in the food industry and a chance to enjoy a favourite past-time – eating!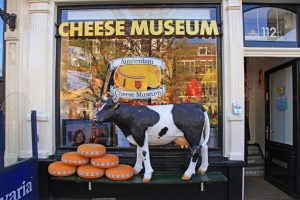 Trends In Food Museums
The unique thing about food museums is that a majority of the museums do not only keep accounts of historic foods, they also feature current and emerging trends in the food sector. Previously, museums like the Colman's Mustard Shop and Museum in the UK which opened in 1973 only featured Coleman's brand but has now widened its scope. Over the years, several diverse museums have cropped up. Some do not have a physical museum like the foodmuseum.com which is solely hosted online. Recent trends show that more advanced museums of food are emerging by the day. One such museum is the Museum Of Food and Drink. It features the history of food in America, especially Chinese and has some great food images. It also has a smelling lab which is amazing and fun where you can smell different types of food. It also has a tasting station and a fortune cookie machine that can be enjoyed by both children and adults. Watch out for some exciting food trends for the future, might even have us tasting edible cannabis cuisine in the museums of food.
Top Museums of Food Across the Globe
Depending on which part of the continent one might visit, it is worth the while to tour any of the following museums of food and appreciate the local cuisines: There is the Shin-Yokohama Raumen Museum based in Yokohama, Japan. It features Japan's classic noodle dishes. There is the Udon Museum in Kyoto that focuses on wheat flour noodles. There is the Frietmuseum in Belgium which is all about French fries. The Dutch Cheese Museum in Netherlands which educates people about different types of cheese. The York's Chocolate Story in England, Kimchi Museum in South Korea and the Canadian Potato Museum in Canada among others. Food is essential to humans, without it, there would be chaos, and millions would die. It is important to have such museums where people can learn the history and politics surrounding food as well as tasting, smelling and discovering ways to cook it. Food plays a part in everything we do even at the auctions! Visit Barnebys to view all the ancient and contemporary stuff which derive their value from food, who knows you might have a valuable antique hiding in your pantry.