When cooking basic cuisine or complex, intricate flavors, a home chef's meals require a measure of preparation to avoid permanent stains around the house. In fact, common stains from coffee, wine, or tomato sauce wreak havoc on an interior design. Here are a few ways to protect the home and furnishings from inevitable food and beverage spills, drips, or drops.
Covers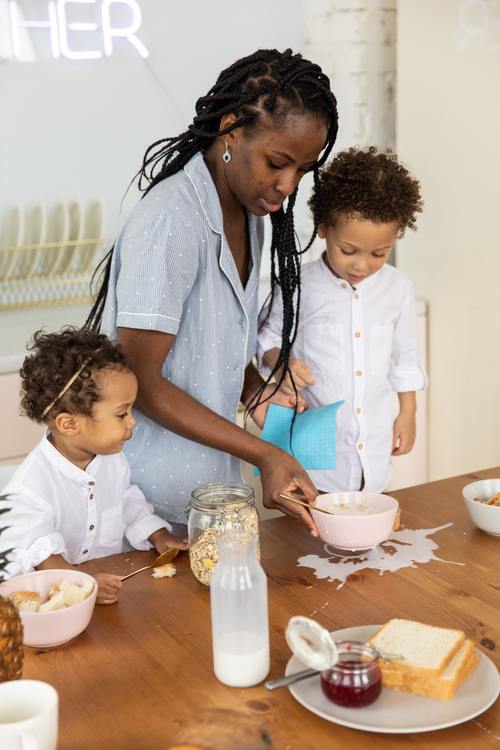 A covering's natural cottons and other fabrics provide the perfect Bemz shield to keep the sofa underneath pristine. It's a little apartment therapy for foodies who want to eat leisurely without worrying about stain damage. Discover peace of mind with sofa covers, which come in a variety of forms, shapes, and colors to match a home's interior. From the aesthetic to the practical, coverings give a home chefs and the people who eat their food the freedom to enjoy culinary masterpieces all over the house.
Stain Removers
What's comfort food without tons of butter? Unfortunately, delectable flavorings are great for food and often bad for sofas. Some food stains are more difficult to remove than others. However, a few foodie tips and tricks may help prevent permanent marks on beautiful furniture. For butter spills, simply wash the area with dish soap and hot water. Wash and rinse the stain until it's totally removed. If the butter stain dries, it's nearly impossible to remove.
Chocolate provides the ultimate comfort, unless it falls on a favorite fabric. Fortunately, a little cold water and laundry detergent should remove the delectable treat. No licking off the sofa; use a spoon to remove hardened chocolate. Remember to give the detergent a few moments to sit on the stain before rinsing. Continue to wash, rub, and rinse, until the stain is gone.
Dripping ketchup leaves more than a stain; the initial horror after noticing the splatter is likely permanently etched in a homeowner's mind. Relax, cold water and laundry detergent works wonders with tomato stains. Douse the stain with water, cover it with detergent, wait for a few minutes, and rinse. For a some extra stain removing power, wipe hydrogen peroxide on with a sponge and watch the stain disappear.
Dedicated Spaces
One things for sure. It's impossible to spill food on furniture, which no one sits on while eating. Dedicating spaces for dining, like the kitchen or dining room can serve to protect other furnishings from damaging food mishaps. However, if food consumption occurs throughout the home, covers and stain removers work magic. After all, comforting food and comforting atmospheres make for one, happy foodie.